Kookies by Michelle
I bake because I love the look on someone's face when they take that first bite and find out that it does taste as good as it looks. Following a recipe is a way to focus my thoughts and unwind. And the memories of baking in my early childhood bring me so much joy. It is truly a labor of love!  
Baking cookies has been one of my passions and starting a business has helped me feel empowered as a woman, a wife, and a mother.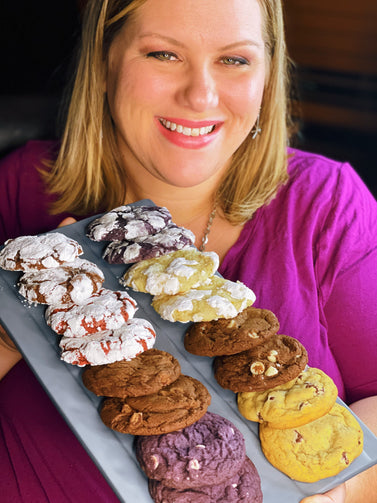 Inspiration
Being a mom to 4 kids has been one of the most rewarding and challenging experiences for me.
My youngest are these twin girls, Olivia & Sophia, and they have kept us smiling & laughing.
They are the best critics of everything made from our kitchen.
They love baking with me and trying out different recipes!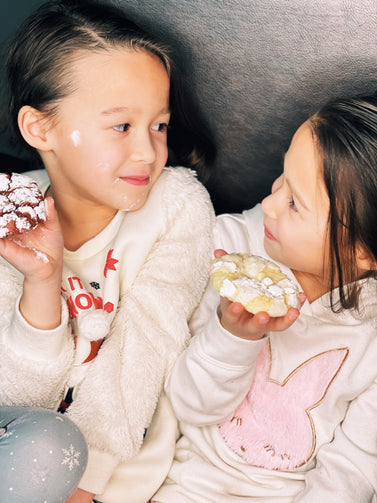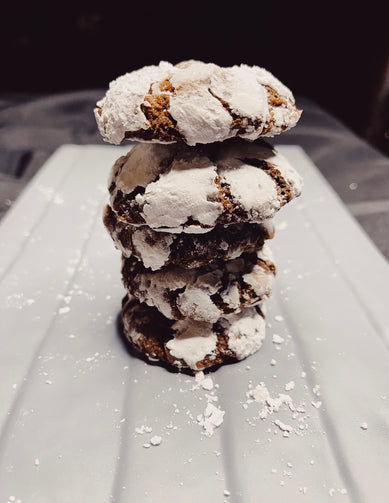 Chocolate Crackles
My late grandmother, Vivian Pereira, loved this cookie. She made them for us all the time and she had passed on her recipe to my mom and my sisters, but I have started making this cookie with my own variations.
I hope to continue to pass on this tradition of baking this cookie with my own daughters.
I hope you try them and enjoy them as much as we do!
Order now
What is Ube?
Pronounced "ooh-bae," ube is a purple spud related to the orange sweet potatoes you probably already eat on the reg. Though similar to sweet taters in shape and size, ube has darker skin and deep purple flesh. Many folks describe ube's flavor as a mix between vanilla and pistachio. It has a wonderfully earthy and almost nutty flavor.
Though ube is originally native to the Philippines, it's recently become an international sensation for its unique color and sweet, starchy flavor.
Learn more about ube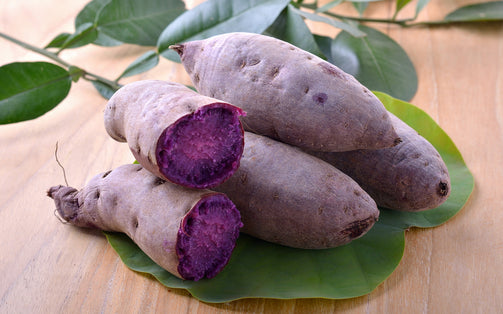 Featured product
Ube Crackles (Purple Yam)
Vendor

Kookies by Michelle

Regular price

Sale price

$2.50
Delicious soft and fudgy texture, Ube has a creamy vanilla and almost nutty flavor(no nuts). They are coated in powdered sugar for a beautiful crackled finish.
All Purpose Flour, Baking Powder, Baking Soda, Sea Salt, Unsalted Butter, Brown Sugar, Granulated Sugar, Eggs, Milk, Ube Extract, Powdered Sugar

Why I Enjoy Baking?
"Baking makes me focus. On weighing the sugar. On sieving the flour. I find it calming and rewarding because, in fairness, it is sort of magic - you start off with all this disparate stuff, such as butter and eggs, and what you end up with is so totally different. And also delicious."
- Marian Keyes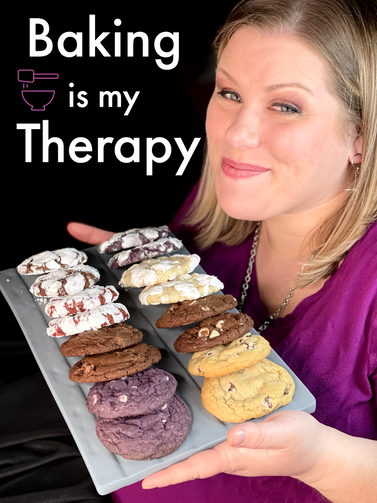 Choosing a selection results in a full page refresh.
Press the space key then arrow keys to make a selection.